As an educator I have watched, for over 30 years now, as boys have had fewer and fewer opportunities to read inspiring boy books. Some well meaning teachers and librarians have misunderstood boys and have foolishly taken away books with competition, fighting, war, hunting, subjects that are slimy, gross or just plain muddy or messy. This has left many boys with books that are all about "sugar and spice and everything nice." But as the poem goes, because boys are "made of snips and snails and puppy-dog's tails" they have been left with fewer and fewer books they find interesting that will keep them motivated to read.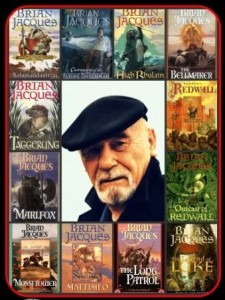 I have a strong conviction that Interest Spawns Readers! Actually, this is not just a theory because at the last two schools where I was administrator I saw an increases in reading scores. To raise reading scores I followed a three pronged attack (sorry moms for using that "war" word, but since you have a boy, get used to it) 1. through carefully overseeing a transition of school libraries with infusions of books of interest for both genders, but especially for boys; 2. creating incentives for accomplishing "recreational reading" milestones; 3. through crazy, fun contests. In both schools I have personally witnessed the truth that Interest Spawns Readers!
In each of the last two schools it was difficult transforming the library. It seemed that many of the teachers and librarians thought typical "boy" books were generally inappropriate. Many librarians dislike graphic novels (as in drawings similar to comics, not explicit) and would never allow a book with a picture of a boy in his underpants to land on their shelves. They thought war stories like the Redwall series would somehow encourage boys to be aggressive or act out the fight scenes. It took me quite a bit of convincing to get them to include books that were of interest to the boys. But in the end they did and boy after boy began to fall in love with books. (And I might add, the ones who read the most were typically very good citizens and contrary to initial concerns were not any more aggressive, did not run around in their underpants or act rude, well not any more than others.)
I recently came across this video and I agree completely!
As a school teacher and then principal I know firsthand how we place unfair burdens on our boys when it comes to learning. But I have also seen that there is no reason boys cannot be great readers. So I want to help parents by creating dialog that leads to purposeful acts intended to help boys read more. Reading more will help boys have a better vocabulary and ultimately be better students. And I hope to create interest through helping boys discover great books!
On boysread.club my desire is to recreate my three pronged attack, not for a school, but for a community of parents and boys, to encourage better boy readers. The purpose for the Boys Reading Club is to:
1. Expand Libraries – Through community we can help bring light to the books that boys enjoy, thereby increasing interest and transforming and expanding the "libraries" of available books for boys.
2. Create incentives for accomplishing reading goals – Most boys love being recognized for achievement. Resources along with tips and suggestions will be provided.
3. Sponsor crazy, fun contests – keep posted as different contests are announced. (For those who have attended schools where I was a principal, you will know that I have kissed goats, went swimming with sharks, had my head shaved, ate jelly fish, sat in a dunk tank, dressed as Junie B Jones and a host of other book characters, got local businesses to donate coupons and items for achievements, and more.)
You can help us develop this site by being a part of the sharing. In order to begin expanding everyone's library of interesting books I am looking for parents of boys between 3-15 to do the following:
1. Take a picture of your son reading a book. Any book will do. (If for some reason you take the picture with a geotag we will take the tag off for your safety.)
2. Ask your son what his present 5 favorite books are.
3. Send us the picture and the list and give us permission to post the picture and list along with a name or nickname and state – the name and state you give us.
You can send the picture and the list to: books @ boysread.club
Looking forward to working with you to inspire, spawn and produce readers!
Mark Strohm, Jr.
If you would like more information on Mark Strohm visit http://markstrohm.com