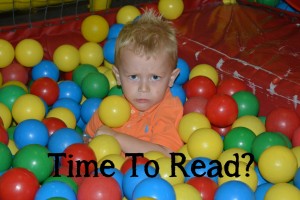 Let's be honest. Some boys hate to read. They do not have a learning issue. Many of these boys learned to read right along with the rest of their classmates. (If your son is having trouble learning to read this article is for you: Struggling.) They just avoid reading in every possible way. To them reading is a huge chore right up there with cleaning their room and going to the dentist.
I know there are different reasons boys do not pick up books but despite the reason, here is a strategy I have given parents for many years which has worked well. Once implemented boys may not be begging to read, but they will tolerate it and often enjoy reading time, even if they will not admit it.
These are not given in any specific order. I have put them down in the order I think you should address them, but honestly, you can address them in any order and some suggestions will be addressed at the same time.

Create a love for stories and a thirst for knowledge.
If we want our boys to read, we have to create a desire for reading. Boys who love stories will search out and find stories they enjoy and they WILL read. Boys who love to learn about things will look for books that will feed that love.
Thirst for knowledge. The key to developing a love of knowledge is to create curiosity and desire to get a question answered. So, ask questions! Questions like "Why do you think it does that?" "How does that work?" "Why did it do that?" "How does that insect see?" "How can that worm make a hole in hard dirt?" Just keep asking questions. Have fun discovering answers together.
Love for stories. Have fun with stories. Watch some good movies together. Talk about the story. Tell stories. Read great stories to your son and discuss them together. Great stories will ignite a desire for more great stories. Ask around to find out what stories other boys are enjoying then help your son enjoy them too.
Start by reading out loud to your son. Savor the stories or knowledge you are gaining. Talk about and build up anticipation. Then after you have read together for a time, then talk to your son about the books he is reading and let him know about what you are reading. Help him understand that reading is part of what you do on a daily basis. (Read more here: Love for Reading.)
Deal with the physical problems stopping a boy from reading.
Some boys cannot sit still. Don't make them sit still while they read. Let boys wiggle and jiggle when you read to them. Let boys lay, slouch, do whatever when they read. And if it helps let them run around in between reading times. This will help them calm down again.
Help your son increase the amount of time he can read in one sitting.
Limit screen time. Get exercise regularly. Eat and sleep properly. All contribute to better body control and concentration. But for some reason many parents ignore this advice. So let me put it this way.
How to Damage Your Son Physically so it is Hard for Him to Read more than 5 minutes at a time:
Allow more than 30 minutes a day screen time or better yet don't monitor screen time at all
Avoid all vegetables and healthy foods, push sugars and processed foods
Keep him from running and playing outside, just have him sit around watching a screen
Keep from regular bedtimes and adequate sleep
Or, you can work on setting up proper routines to help your son be happy and healthy and also be able to sit and read for longer periods of time.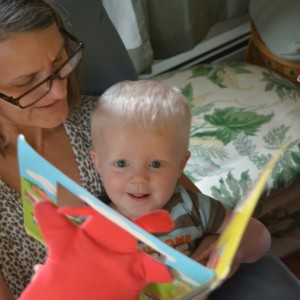 Find books he really likes.
Get to know your son and his interests. Then find books he really likes. Ask boys who like to read. Ask teachers. And a great librarian will be your best friend and can help. Plus you can use the resources here on Boys Reading Club to look for great books.
Praise your son for his reading accomplishments.
Boys love respect and reading accomplishments are worthy of respect. So let him know of your appreciation and excitement over his accomplishments.
—–
How to help boys learn to love reading is honestly not a mystery. Nor is it fiction. Really, it is simply non-fiction and very straight forward. It takes an investment of time and reading to our boys and it takes routines that offer proper living and limited screen time. I know, it is simple to say that you get to the top of Mt. Everest by getting in shape and then climbing it. But getting to the top is almost never done. Parents, if your son does not love to read, use it as a wake up call to get several aspects of his life in balance. Remember though, this is one mountain you can and should climb.
Join the conversation. Comment below with ideas and thoughts you have.
Check out our homepage for the latest contests: BoysRead.Club