J. Arthur Moore, husband, father, grandfather, teacher, historian, model train set collector, book collector, helpful neighbor, photography enthusiast, and author!
After contacting Mr. Moore (Joel) and asking him if he could send me some information so I can highlight his "boy" books on our site he invited me to his home. I have to admit, I really enjoyed my morning with Joel. As fellow educators we had loads to talk about, not the least of which was our love for getting boys to read.
Joel was a gracious host. He is a retired History teacher but still has a real passion for getting kids into knowing about and understanding history so it will come as no surprise that his 6 books all combine great stories that are engaging and filled with researched history.
While at his house Joel showed me volume after volume of manuals and books compiled from first hand accounts of the civil war. I am pretty sure you could wallpaper a house with the maps and letters he has accumulated. All of which went into providing details to assure accurate historical fiction. But don't let that scare you from getting his books. They are very fun to read and mostly teach history "on the sly." Joel has a particular interest in the boys who fought during the civil war. I was shocked when he shared that more than 250,000 boys, aged 17 and under fought in the Civil War.
Joel also combined another of his beloved hobbies with his books. He enjoys photography and all of the pictures in his books are his own. One thing I realized about Joel, he treasures relationships. He spoke of several relationships with his children, grandchildren and even neighbors. He also spoke of several former students that he still keeps up with. So it should come as no surprise that the pictures of the book characters are all individuals that are in some way or form involved with Joel personally.
Along with being an author Joel also runs a few websites and speaks to audiences about his books and also about the boys of the civil war.
Joel was kind enough to give me copies of his 6 books. I asked him if Boys Reading Club could use the books for giveaways after they were reviewed and he said he would be thrilled for us to do that! So keep an eye out for multiple book giveaways coming May 2015!
Here are Author J. Arthur Moore's books, all of which are great for boys middle school and up. However, they are great books for a father and elementary son to read together. I know both generations would bond over the moving struggles of the main characters.
UPDATE: Blake's Story, Revenge and Forgiveness is now out in a second full color edition. It has also been awarded the bronze medal for fiction-historic-era/period from the Readers' Favorite book competition.
Also, if  you would like an autographed copy, books can be purchased directly from Joel by contacting him through the website www.acrossthevalleytodarkness.com.
The first 4 books are a novel in four parts called Journey Into Darkness. They are available as separate books or as one large novel.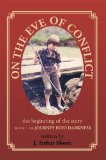 On the Eve of Conflict – Readers learn about the Civil War while following 10 year old Southern boy, Duane Kinkade's experiences. With his father away, Duane, his mother, dog Pounder and friend Jamie must survive a difficult winter. In the spring Duane sets out in search of his father.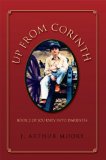 Up From Corinth – Now 11, Duane finds himself at the battle of Shiloh. There he comes face to face with the harsh realities of the Civil war. After some hardships he finds himself in the care of the Union Army with his identity being concealed by a surgeon and his young ward who befriend him. Finally as spring comes he begins a trek back to the Confederate Army.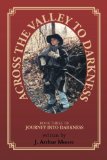 Across the Valley to Darkness – Now 12, Duane finds himself in more difficulty. A rapid chain of events carries him from capture along a snowy road by a renegade band of Union cavalry to near death in a blizzard in the mountains of eastern Tennessee, to Lee's Army of Norther Virginia in its winter camp around Fredericksburg.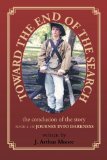 Toward the End of the Search – Turning 13, Duane reunites with his Union friends after the battle of Gettysburg. He witnesses several war campaigns. A letter about his pa sends the veteran of 2 and a half years of war heading home.
All 4 of the above books are also available in one volume  Journey Into Darkness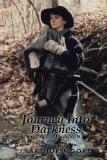 Other books by J Arthur Moore: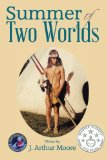 Summer of Two Worlds – Born of pioneer parents, prairie orphaned at three, he was adopted by a Sioux warrior. Among the Sioux he was know as Prairie Cub. The name Michael was all he had of his ancestry. He lived the life of a Sioux warrior's son until his twelfth summer. When the course of history doomed the Indians's way of life, his father, Thunder Eagle, realizing his son's white heritage gave him a chance for a future, sent his son back into the white man's world.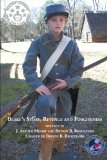 Blake's Story, Revenge and Forgiveness – Co written by J. Arthur Moore's grandson, Bryson B. Brodzinski.
Bitter over his father's death at Shiloh Blake sneaks away from family and friends to get revenge on the Union Army. What he finds will change his life forever.
Here is a video trailer for the updated version of Joel and his grandson's book:
You can learn more about these books and J. Arthur Moore at these websites:
If you are near the Philadelphia, PA area and would like to contact the author about coming to speak or do a book signing, or if you want to drop him a note email me and I will give you his contact information.